CELEBRATING 55 YEARS IN my GENUINE brick & mortar STOREFRONT!!!

HERE IS MY STORE. I AM REAL. I AM NICE

IN COINS SINCE 1959!, as well as SPORTSCARDS SINCE 1985!

I HAVE A REAL STORE FRONT COINS/CARDS. FOR COIN INFORMATION SEE THE TEXT BELOW THIS PAGE PHONE NUMBER 626-914-CARD (2273)
MY sportscard INVENTORY TOTALS IN THE MILLIONS OF CARDS 1909 TO NOW. I HAVE HUNDREDS OF VERY HIGH QUALITY 30'S, 40'S AND 50'S NOW. I PAY BY COMPANY CHECK TO KEEP BETTER RECORDS. MY STORE HAS 27 ROTATING SHOWCASES FEATURING OVER 3000 DIFFERENT CARDS AND HUNDREDS OF COINS ON DISPLAY, AND 1000'S MORE IN BINDERS. I HAVE HIGH GRADE HOCKEY FROM 1960 up, I HAVE BASKETBALL FROM 1969 up, I HAVE BASEBALL FROM 1909 TABACCO AND A LOT OF MINT/NEAR MINT 1933, 34, 35, 48, 49, 50, 51 THROUGH 2009! & I HAVE FOOTBALL FROM 1935, 1950's & up PLUS MANY AWESOME COINS. FILLING IN YOUR SETS?? I CAN HELP WITH THOUSANDS OF SINGLES. I ALSO CARRY A FULL LINE OF COIN AND CARD SUPPLIES. LOOK BELOW FOR DETAILS ON MY COINS; I ALSO CARRY BINDERS, PAGES, BALL CASES, BALL AND BAT AND POSTER HOLDERS, AND ALL KINDS OF COIN SUPPLIES. WE HAVE NEVER SEARCHED PACKS! WE OFFER BUYERS FROM 3-8 BOXES OF PACKS INSIDE ONE 800ct SIZE BOX TO CHOOSE FROM INSTEAD OF JUST ONE BOX AT A TIME, SO OUR SELECTIONS ARE NEVER "STALE". WE DO NOT LET PEOPLE JUST PICK OUT THE THICK PACKS! EVERYONE CAN PICK FROM THE TOP, BUT CANNOT LOOK ON THE SIDES OF PACKS. THIS STORE HAS THE RECORD FOR THE SECOND MOST EXPENSIVE CARD EVER PULLED, BY A CUSTOMER, FROM A PACK FROM CALIFORNIA, AND WE CAN PROVE IT! A 16 YEAR OLD PULLED AN $18,000.00 VALUED MICHAEL JORDAN #1/5 CARD AND OVER THE YEARS LOT'S MORE VALUABLE INSERTS HAVE COME FROM MY UNIQUE WAY OF DISTRIBUTION OR SELECTION. I BUY MOST ALL NEW CASES & STUFF DIRECTLY FROM THE ISSUING COMPANIES. IF YOU ARE IN OUR NEIGHBORHOOD, (40 MILES EAST OF MID-TOWN L. A); STOP IN AND STAY AWHILE. I HAVE SPECIALS FOR KIDS with good report cards, and special punch cards for kids under 18 who spend on a regular basis. BUSINESS HOURS 12:pm -5pm W-SAT. OUR LOCATION IS VERY CLOSE TO THE FAMOUS ROUTE 66, BUT NOT ON ROUTE 66. I SAY THIS BECAUSE MANY LOCALS AND OUT OF TOWNERS GET CONFUSED. MY STREET IS NORTH OF ROUTE 66. North of the 210 fwy. East of Grand Ave. THERE IS A FOSTERS/FREEZ JUST TO OUR LEFT OF US AND LOTS OF FOOD PLACES NEARBY SO THE WIFE CAN DO SOMETHING TO PASS THE TIME.

I ALSO HAVE OLD FASHIONED METAL SIGNS FOR ABOUT 250 DIFFERENT SUBJECTS INCLUDING BUT NOT LIMITED TO LUCY, B-BOOP, ELVIS, MONROE, ROUTE 66, AND MANY, MANY MORE INCLUDING CLASSIC CARS OUR PRICE ON ea. SIGN IS ONLY $10. EA. ABOUT HALF WHAT OTHERS CHARGE. THANK YOU! BUY 3 OR MORE @9$ EA.

WOOPS, I ALMOST FORGOT, ANOTHER PART OF WHAT I SELL ARE SPORTS CARD GREETING CARDS WITH WONDERFUL EXPRESSIONS OF WHAT EACH SPORT, OFFERS. EACH "CARD" FEATURES A GENUINE SPORTS-CARD WITH-IN THE GREETING CARD. OUR BEAUTIFUL WORDS REALLY MEAN SOMETHING SPECIAL TO WHOMEVER RECEIVES IT, AND INCLUDES BASEBALL, BASKETBALL, FOOTBALL, HOCKEY & SOCCER with both ENGLISH OR SPANISH WORDS, your choice. THESE ARE ALL COPYWRITTEN BY US! YOUR GIFT TO SOMEONE CAN BE JUST A TOKEN OF EXPRESSION OR HAVE A REALLY OLD/VALUABLE CARD INSIDE. IT'S WHATEVER YOU WANT TO SPEND ON THAT SPECIAL FRIEND OR ASSOCIATE OR RELATIVE. USE PAYPAL TO PAY AND WE WILL DROP-SHIP ANYWHERE IN USA FOR YOU, IN YOUR NAME. THE NAME OF OUR BRAND IS "SPORTS-OCCASION CARDS" WHICH IS REGISTERED.

SO NOW YOU KNOW EVERYTHING ABOUT US. I AM TRUELY A REAL CARD SHOP AND coin shop TOO! YOU HAVE NEVER SEEN SUCH A SHOP AS MINE ANYWHERE! MY INVENTORY IS WALL TO WALL AND FLOOR TO CEILING. WE MUST AND DO HAVE 24 HOUR CAMERA SURVEILLANCE CAMERA'S FOCUSED ON YOU FOR PROTECTION IN THIS STATE OF THE ART STOREFRONT.

IF YOU'VE READ ALL THIS, CONGRADULATIONS; YOU ARE MORE INFORMED ABOUT WHAT A REAL STORE-FRONT HERE NEAR L. A. IS ALL ABOUT, AND YES, I AM FRIENDLY IN PERSON AND WILLING TO ANSWER MOST ALL OF YOUR QUESTIONS.



Subject: PLAN & SIMPLE RULES WHEN BUYING OR SELLING "STUFF" IN MY STORE or on the Internet. ONLY ONE ENTITY KNOWS ABOUT THE FUTURE, (and I am not that entity); AND THEREFORE I CAN ONLY OFFER WHAT I SELL TO BE A WONDERFUL HOBBY, I cannot guarantee your making any profit, but, I CAN SAY, FROM MY OWN EXPERIENCE, IT IS A LOT OF FUN, and learning history is part of that. JUST KNOWING ABOUT THE PAST CAN ADD TO YOUR KNOWLEDGE BASE and help you to enjoy more of what you do. FOR COINS, CURRENCY, COMPLETE KNOWLEDGE OF THE MINTING/printing PROCESS IS ALSO HELPFUL...TO ALL KIDS:

DO NOT SELL YOUR CARDS UNTIL YOUR MUCH OLDER. BUY AND HOLD ONTO THEM. MANY CHEAP CARDS WILL HAVE GAINED IN VALUE!




I am not a commodities or bullion dealer; rather I am a hobby shop.
DISCLAIMER: COMPLETE DISCLAIMER INFORMATION IS GIVEN FREELY

The grade or market value of any coin/s & currency or sports cards I sell, IS DETERMINED BY MY PAST EXPERIANCE AND PERSONAL PERCEPTION AS I SEE EACH item: I CANNOT GUARANTEE THAT MY EYE SIGHT IS PERFECT AT ANY ONE TIME. ALTHOUGH I MAY USE A MAGNIFYING GLASS, THIS EXTRA "HELP" STILL DOES NOT GUARANTEE I AM ABLE TO SEE CLEARLY, WHATEVER I AM VIEWING. BUYER MUST UNDERSTAND THIS BEFORE MAKING A PURCHASE. I SUGGEST THAT BUYERS TRY TO LEARN ABOUT GRADING ON THEIR OWN BEFORE BUYING FROM ME OR ANYONE ELSE. COMPARING MY GRADING TO OTHERS IS A GOOD PRACTICE. KEEPING EVERYTHING EQUAL MAKES GOOD SENSE. I WELCOME THE COMPARISONS. I HAVE A LETTER FROM THE AMERICAN NUMISMATIC ASSOCIATION THAT STATES THAT during the time they were doing grading "I AM CERTAINLY IN THE BALLPARK" ON MY GRADING AS DETERMINED BY PRE MARKED GRADES ON SUBMITTED COINS, and this letter, is on public display.

In my opinion, THIRD PARTY GRADING IS NOT NECESSARILY CORRECT DUE TO REASONS HAVING TO DUE WITH MANY FACTORS SUCH AS HOW TIRED OR EXPERIENCED, or inexperienced A GRADER COULD BE, AND PERHAPS THEIR PERSONAL EXPERIENCES OF COLLECTING PRIOR TO BEING HIRED. THIRD PARTY GRADING IS SIMPLY ANOTHER OPINION BASED ON THEIR PERSONAL "VIEWS", AND HISTORY HAS DETERMINED THAT EACH GRADING SERVICE CAN VARY IN QUALITY FROM ONE TO THE OTHER ON THE VERY SAME ITEM, SO THIRD PARTY GRADING CANNOT BE TAKEN AS THE LAST WORD IN DETERMINING GRADE.

THE MARKET VALUE DEPENDS ON HOW I MAY HAVE DEPICTED ITEMS FOR SALE, AS STATED ABOVE, IN ANY OF SEVERAL DIFFERENT MAGAZINES OR OTHER PUBLICATIONS AVAILABLE TO ME. INCLUDING BUT NOT LIMITED TO THE CURRENT WHOLESALE AND/OR RETAIL INFORMATION AVAILABLE TO ME. Sometimes more current wholesale listings are higher then listed retail prices due to those publications not having been updated in a timely manner.
THERE IS A CERTAIN degree of risk involved in the purchase of coins, bullion, or any other COMMODITY offerings; IN MY SALES REPRESENTATIONS, when asked, I WILL TRY TO EMPHASIZE COLLECTING AS A HOBBY AND POSSIBLY OVER LONG PERIODS OF TIME DEPENDING UPON WHEN AND WHERE ITEMS ARE SOLD AT, one might assume a small profit may materialize or may not.
NOBODY CAN DETERMINE that IN REALITY purchases of coins, bullion, or any-other commodity offerings including sports cards and/or non-sports cards could be expected to re-sell their "STUFF" at a substantial profit within two to five years or longer. Also ease with which their coins, bullion, or other "STUFF" can be repurchased or liquidated CAN BE DIFFICULT AT VARIOUS TIMES OF ECONOMIC DIFFICULTIES OF EITHER MY PERSONAL LIFE OR BUSINESS AND/OR ECONOMY IN GENERAL. ALSO DUE TO FACTORS OF MY AGE (67) at this time, AND I MUST ACT ACCORDINGLY TO BE IN A POSITION EVENTUALLY OF LIQUIDATING MYSELF SOME DAY. THEREFORE NOBODY including myself, CAN GUARANTEED instant profit from the purchase of "stuff" from me, but most certainly can have lots of fun trying........

In all future sales/literature concerning ITEMS for sale, a statement

on the risk of just buying ANY ITEMS as stated herein shall be displayed

, and to have consumers acknowledge, in writing, that they received the statement or at the very least read this notice. I SHALL ALSO POST THIS NOTICE IN A CONSPICUOUS PLACE INSIDE MY PLACE OF BUSINESS for this to happen.

"BUY-BACK OF COINS/ CARDS/ : We cannot guarantee that, when you desire to liquidate your collection, we will be able to repurchase them from you AS STATED ABOVE,. Moreover, if we are unable to repurchase your items and you are forced to sell them to another dealer at the current wholesale price, I CANNOT GUARANTEE THE NEXT BUYER WILL BE HONEST OR SINCERE, AND it is possible you will receive much less for the items than what you paid for them.". USUALLY, BUT NOT ALWAYS, THE LONGER YOU HAVE HELD YOUR items, BOUGHT FROM ME, THE BETTER the CHANCES ARE THAT YOU MAY SEE A PROFIT FROM RESELLING THEM.

ALL OF THIS IS DETERMINED FROM FACTORS AS DESCRIBED ABOVE, OR ANY OTHER FACTORS NOT MENTIONED ABOVE, BUT NOT INTENTIONALLY LEFT OUT of this statement. THIS STATEMENT HAS BEEN WRITTEN BY ME AND I SWEAR IT TO BE A TRUE STATEMENT TO THE BEST OF MY ABILITY TO WRITE. signed NEIL OSINA "I BELEIVE ALL BUSINESS's NEED TO SPELL OUT THEIR

VALUES

AS I HAVE DONE HEREIN."





| | | |
| --- | --- | --- |
| WEBSITE : BESTVARIETYCOINSANDCARDS.COM | | |
HELLO COLLECTORS AND EVERYONE INTERESTED IN COLLECTING REGULAR COINS AND CURRENCY, AND ALL MAJOR ERROR COINS AND CURRENCY. THIS IS OUR FIRST ATTEMPT AT MAKING A WEB SITE FOR ALL OF YOU WHO LOVE THIS HOBBY. THE LOOK AND FEEL OF OUR SITE WILL GET EASIER TO LOOK AT AFTER A BIT OF COMPUTOR LEARNING. OUR COINS ARE MOSTLY PRICED FOR THE AVERAGE COLLECTOR AND I HAVE ERRORS FROM $1.50 ea TO $20,000.00 ea.! Of course since most major errors are Unique (one of a kind), anyone can price errors as high as they wish. However my nearly 50 years of collecting Major ERRORS, has given me the insite to know what is proper for that kind of error. The great thing about MAJOR ERRORS is that no matter who sets the price, since they are so unusual, the collector or invester can still make a profit since there really is no set prices, but you have got to do your research to find the best market for reselling your prizes.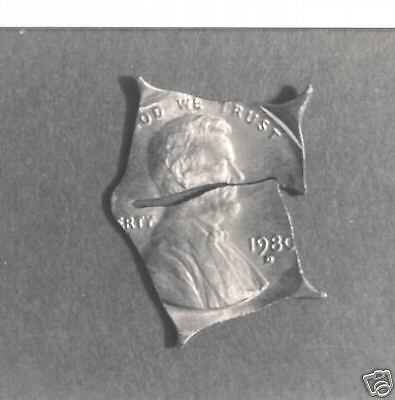 THIS IS ONE ERROR I WISHED I'D KEPT
PHONE NUMBER 626-914-CARD (2273)
CALL FOR ANY CHANGE IN HOURS. SOMETIMES I NEED TO GO OUT OF TOWN ON A DAY I AM NORMALLY OPEN. AS A ONE MAN OPERATION, THESE DAYS DO OCCURE ALTHOUGH NOT OFTEN, SO PLEASE CALL BEFORE YOU WASTE GAS.
PHONE NUMBER 626-914-CARD

COIN COLLECTOR'S ATTENTION! I OFTEN GIVE FREE ADVISE IF I SEE COUNTERFIET COINS BEING OFFERED FOR SALE ON INTERNET. ALSO, LOCALLY THOUSANDS OF COUNTERFIET OLD"SILVER" WORLD DOLLARS ARE CURRENTLY FLOATING AROUND IN MY AREA. I KNOW HOW TO TELL, BUT MANY PEOPLE ARE GETTING "STUCK" WITH THESE. THEY ARE SOLD PRIMARILY AT SWAP MEETS OR BID BOARD AND BY STRANGERS WHO MAY APPROACH YOU AND OFFER UP A HARD LUCK STORY OF NEEDING MONEY DESPERATILY. DO NOT BE TAKEN IN. MOSTLY OFFERED AT FROM $1 TO $20 EACH. BEWARE!! MOST, BUT NOT ALL WILL STICK TO A MAGNET. BEWARE, KNOWINGLY SELLING COUNTERFIETS IS NOT LEGAL!!. I HAVE WRITTEN MANY ARTICLES FOR BOTH COIN WORLD AND NUMISMATIC NEWS OVER THE YEARS. LOOK FOR MY NAME (NEIL OSINA). I AM VERY KNOWLEDGABLE. DO NOT SEND ME COINS OVERNIGHT. ASK ME FIRST, HOW MUCH TO INSURE ITEMS FOR OR CHECK WITH POST OFFICE TO GET PROPER FEE'S. YOU ARE RESPONCIBLE FOR ALL POSTAGE AND INSURANCE IF YOU WANT ITEMS SENT BACK TO YOU AFTER I GIVE MY APPRAISIAL! DO NOT WASTE YOUR MONEY SENDING COINS TO ME OVERNIGHT OR EXPRESS! YOU MAY HAVE A MUCH LOWER PRICED COIN THEN THE COST OF RETURN POSTAGE!..
I ALSO BUY AND SELL MAJOR ERROR COIN AND CURRENCY. I BEGAN AS A DEALER SINCE 1960. I HAVE WRITTEN SEVERAL ERROR CATALOGS OVER THE YEARS. I AM A LIFE MEMBER #51 CONECA, LIFE MEMBER 2814 ANA, LIFE MEMBER of CALIFORNIA COIN GROUPS, CSNA, AND NASC. SEE MY FULL PAGE AD'S IN THE NEWEST CHERRY-PICKERS' GUIDE. Pages' 358 (like my address), and Page 450.! AND SOON TO BE PUBLISHED IN THE REMAKE OF THE FIRST CHERRYPICKER'S GUIDE of small denomination coinage. ALSO. I RARILY GO TO COIN SHOWS so you usually must come to my place to see all my STUFF!. I SPECIALIZE IN BOTH ERROR AND NON-ERROR COINS. I RECENTLY PURCHASED A VERY LARGE COLLECTION OF MAJOR ERROR CURRENCY. PLEASE ASK TO SEE THEM. SOME ARE GRADED AND CERTIFIED! AS FOR REGULAR COINS, I HAVE LOT'S OF SILVER DOLLARS, MOSTLY NICE CIRC'S BUT MANY ARE BU'S. I DO HAVE TONS OF TYPE COINS WITH A LOT OF EF/AU STUFF. AND FOR FILLING IN SETS, LOT'S OF HALF CENTS THROUGH HALVES, RIGHT NOW I HAVE A TON OF BARBER COINAGE G/VG AVG. ALSO OLDER U.S. GOLD COINS, TYPES. I ALSO HAVE A A FEW EARLY US COLONIALS INCLUDING PCGS GRADED STUFF. I DO NOT DEAL IN SCRAP METALS NOR BULLION. I AM A COLLECTOR'S DEALER. I AM ALWAYS GIVING ADVISE FOR FREE. TRY MY SHOP IN PERSON. STORE IS LOCATED EAST OF L.A. ABOUT 40 MILES. TAKE THE 210 FWY TO GRAND AVE, GO NORTH, TO FOOTHILL BLVD, THEN RIGHT TURN, ON THE RIGHT SIDE OF THE STREET TO MY STORE. THIS IS MY 55TH YEAR IN A STOREFRONT!. THANK YOU. By the way WE ARE NOT LOCATED ON THE FAMOUS ROUTE 66. DO NOT CONFUSE ROUTE 66 WITH FOOTHILL BLVD IN GLENDORA! FAX # IS PRIVATE BUT AVAILABLE IF NEEDED. EMAIL ADDRESS ask me. USE THE WORD: SPORTSCARDS OR COINS IN SUBJECT LINE TO GET MY ATTENTION!! I USUALLY CHECK THIS SITE ABOUT ONCE EVERY TWO WEEKS & ALSO. I AM CURRENTLY BUILDING A WEB SITE AND IT WILL BE KNOWN AS: BESTVARIETYCOINERRORS.COM



MAILING ADDRESS IS: BEST VARIETY SPORTSCARDS/COINS

358 W. FOOTHILL BLVD. GLENDORA, CALIF. 91741. THANK YOU! CALL FOR HOURS. MESSAGE ON MACHINE or to avoid my message hit the star key before speaking. HOURS ARE 12pm-5 WED - SAT , CLOSED SUNDAYS,MON, AND TUES! except over the Xmas holidays right after Thankgiving. Sometimes I am late so call me before you come. 626-914-2273

REMEMBER! WHEN CALLING ON ME VIA EMAIL, PLEASE USE THE WORD COINS OR SPORTSCARDS IN THE SUBJECT LINE.

COME VISIT US OFTEN. THANK YOU!
THIS PAGE IS RESERVED FOR FUTURE SALE ITEMS

THIS SPACE IS RESERVED FOR FUTURE FOR SALE ITEMS

THANK YOU FOR VISITING MY SITE. EVERY FEW WEEKS I WILL BE ADDING ADDITIONAL CONTENT AND NEW PHOTO'S. PLEASE COME BACK SOON. YOU WILL ALSO SEE THAT MINE IS A SECURE WEB SITE NOW. IN THE NEXT MONTH OR SO I WILL HAVE A PAGE SHOWING A FEW MAJOR ERROR COINS FOR SALE WITH PHOTO'S. ONCE I LEARN HOW TO DO IT. ALTHOUGH I HAVE BEEN IN BUSINESS NEARLY 50 YEARS, MY COMPUTER SKILLS ARE IN THE INFANT STAGE! BEAR WITH ME. NEIL
Website powered by Network Solutions®